The Chronos Pharma Super Premium 5-HTP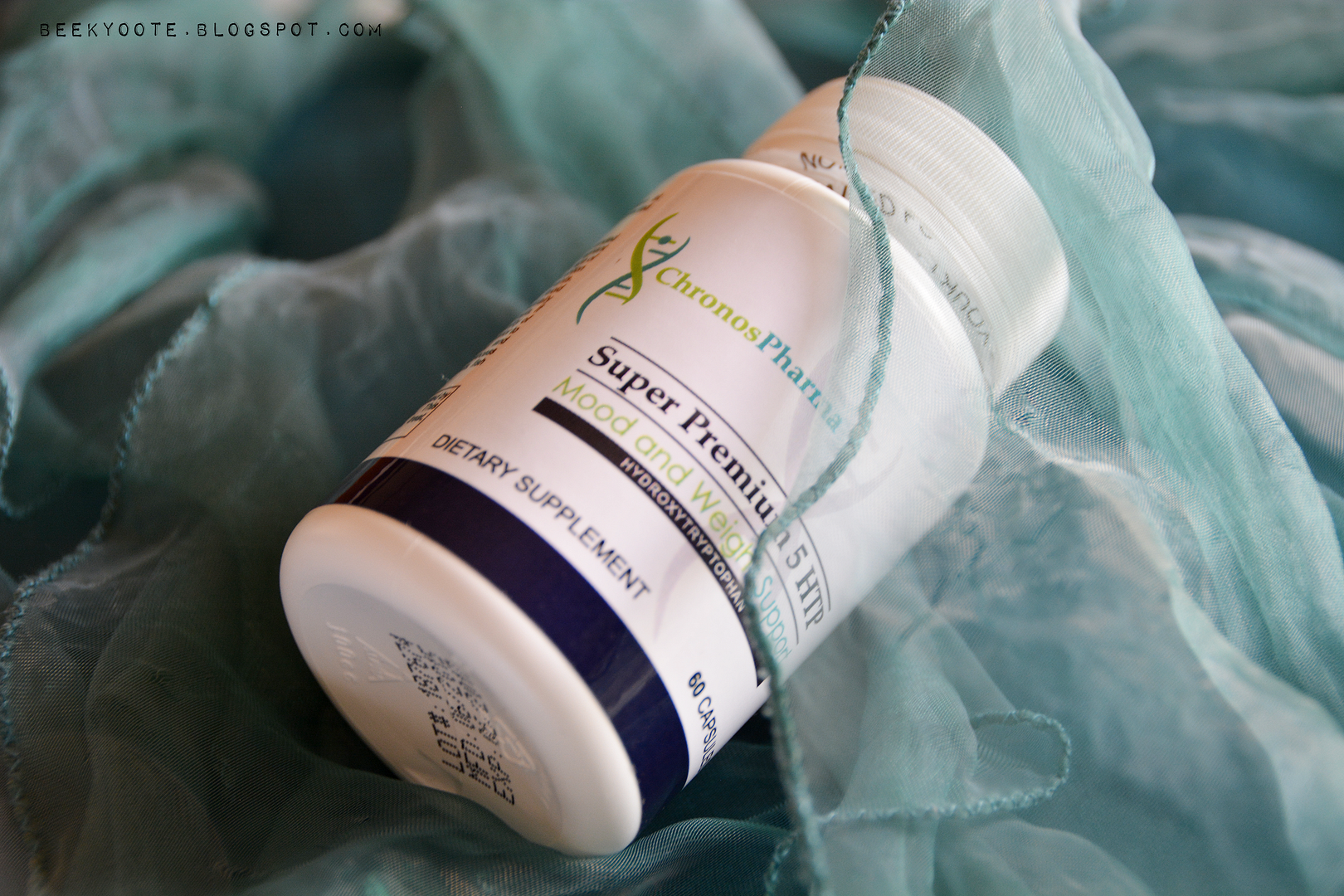 The Chronos Pharma Super Premium 5-HTP
Everyone has problems. Everyone has feelings of emptiness and undergo stress... it just depends how you deal with it. I (and my friends who know better) turn to working out, dancing, fangirling, and other hobbies to let off steam from life's demands on us. Although, nowadays, I'm personally faced with a more intense situation (more intense than difficult people) and I even got the single grey hair to prove it. So when I had a chance to try out a dietary supplement that'll help with enhancing serotonin to improve my mood and anxiety, I took it. Check out what I thought about this brand of 5-HTP!
What it is:
Do you want to be proactive about your emotional well being? Stop emotional eating? Anxiety? Lack of motivation? Unrestful sleeping? If you can say YES to any of these questions and you want to use a safe, natural, and proven way to do so then you should try Chronos Pharma`s 5-HTP. Just two capsules a day and you will be on your way to a healthier and happier life. 100% from nature! Extracted from the Griffonia Simplicfolia plant, 5HTP is a natural substance that will greatly improve your mood, ease depression & anxiety symptoms. It helps you sleep better and more restfully, It also help you take control of your emotional eating, among many other benefits! With no known side effects.
Product description taken from
here
.
My review:
I've been using it for two weeks and I feel the difference. Although, I don't think this is for the seriously depressed because you would need professional help to provide you with that level of assistance. But this is definitely a little pick-me-up for someone who has their lows. It doesn't get me sleepy, but I do feel like I get better sleep. I think I noticed a bit of easier weight loss with lesser cardio, too. I've felt no side effects from this brand. Pretty good and it got me thinking to permanently adding this to my routine.
If you feel more than a little down or anxious, I do suggest you try non-pharmaceutical methods first (i.e. working out, meditating, vacation, talking to someone, etc.). If you feel really bad, do get professional help. It's important to not only look good, but feel good. So, don't skip on your mental health for only your outer beauty!
If you didn't want to read all that, watch my very
short & fast review
: