First Botany Natural Arabica Coffee Scrub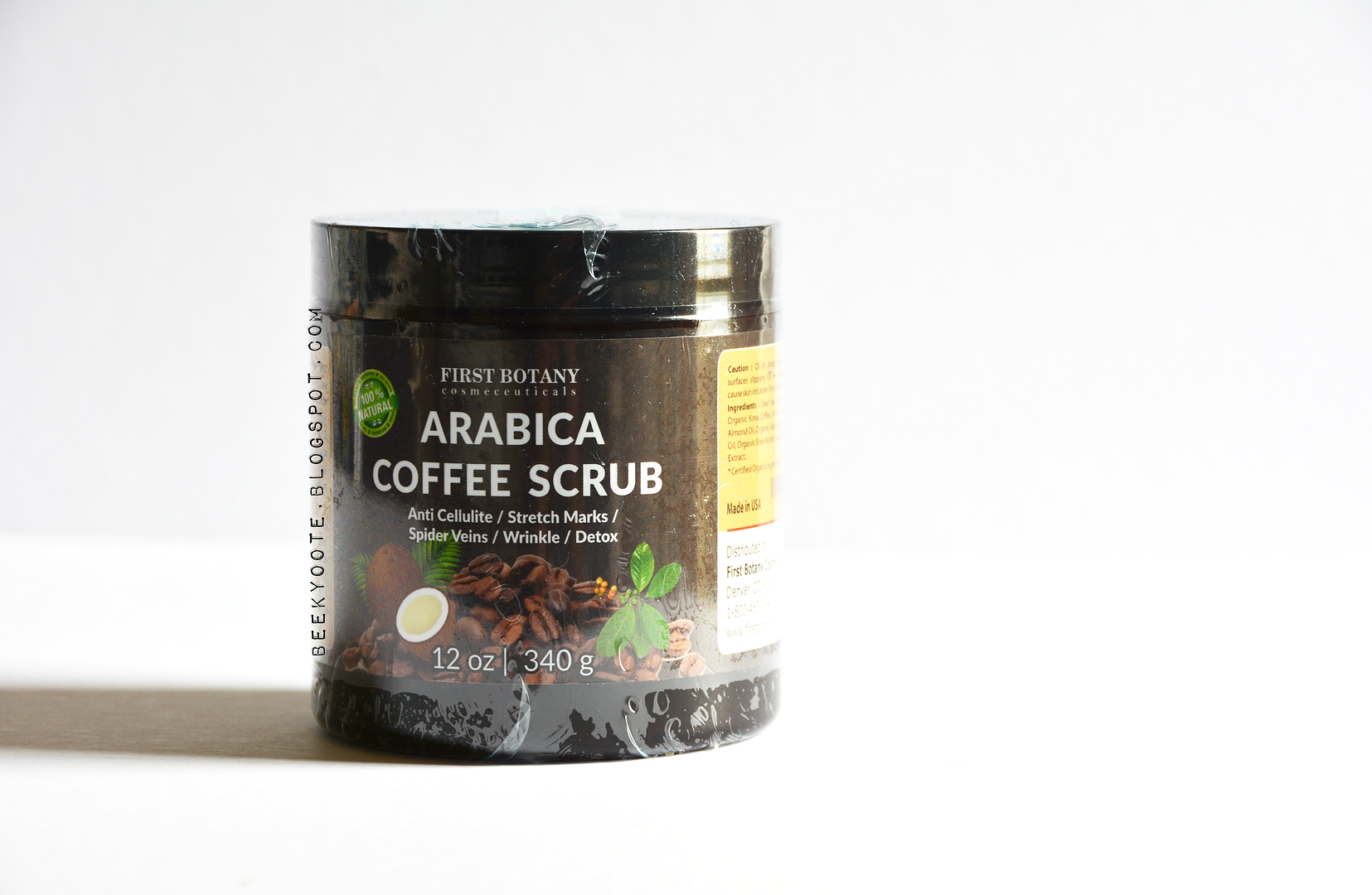 First Botany Cosmeceuticals Natural Arabica Coffee Scrub
As summer approaches in this side of the world and the heat slowly killing me! This is the time to take out those short shorts because leggings are just to hot (literally) to wear at the moment. But the last thing you want your legs to look like is bumpy and rough! Luckily, I got another body scrub to try out from First Botany Cosmeceuticals. Read on to see what I think!
What it is:
Our emulsified formula is made using high quality, all natural gourmet coffee, which softens skin as it scrubs away dirt and dead skin cells. This formula also contains skin-loving Coconut Oil, Olive oil, Shea Butter, Sweet Almond Oil, Grape Seed Oil making this aromatic exfoliating scrub a luxurious staple in any skin care regime.
Benefits of using this Scrub:


Exfoliates your skin , restores elasticity, increases circulation, super hydration, boosts cell turnover, reduces fine lines, repairs damage from sun spots, reduces inflammation, evens skin tone, and brightens & softens skin .
Product description taken from here.
What I think:
Every time I use this, I'm tempted to eat it! It smells like an amazing coffee scent I cannot resist. This exfoliates my skin really well and leaves it really soft and smooth. I felt to bad reactions when I used this... everything was great with this! I definitely enjoy using this!
You can purchase your own
here
.